We are Ben and Pete, two brothers and the faces behind DutchGrown. We want to tell you a little bit about ourselves and share our story. This is a story of a family dynasty that can be traced back over 150 years. One that spans 4 generations, 3 centuries, 2 continents, and the occasional brotherly squabble. It's a story that has brought us to where we are today: one of the oldest and most respected flower bulb exporters in the Netherlands.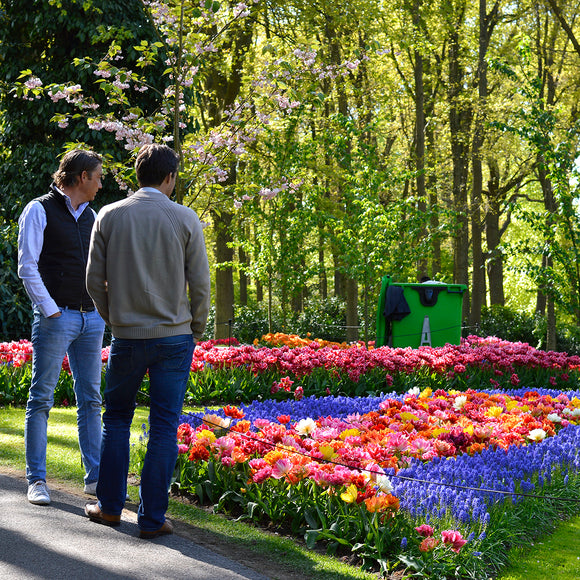 Continuing the legacy
WHERE ARE WE NOW
Fast forward 4 generations and Pete and Ben are now both in Europe, albeit in different countries. Until recently, Pete had spent 15 years in the USA developing the online side of the business whilst Ben honed his considerable skills in the Netherlands.
We play to our strengths. Ben is the flower bulb expert and the 'people person'. He has fantastic connections with all the growers in the Netherlands, he excels at networking and is always happy to help any customer with any questions.
Pete is the techy guy who has been developing websites for over 20 years and is the engine that keeps DutchGrown running smoothly. Despite being quite the computer geek, he is surprisingly personable and is also, on occasion, allowed out of his basement to meet clients. In fact, he and Ben spend quite a lot of time travelling to the USA, Europe and the UK for flower bulb exhibitions and expos, and always enjoy meeting and getting to know their customers, forging long-lasting connections and friendships.
How it began
Our journey began in 1882 with our great grandfather who set the Rotteveels on their path of destiny. From working on the family farm growing bulbs in the Netherlands, he then began selling bulbs in Germany to local growers. Some year later, opportunity, ambition and adventure took him by boat to New York - actually, our great-grandfather was one of the very first flower bulb exporters from Holland to arrive in the USA. Our grandfather and father followed in his shoes, continuing to export the family's knowledge and expertise in the flower bulb industry, and enjoying great success whilst never compromising on quality or customer service and satisfaction.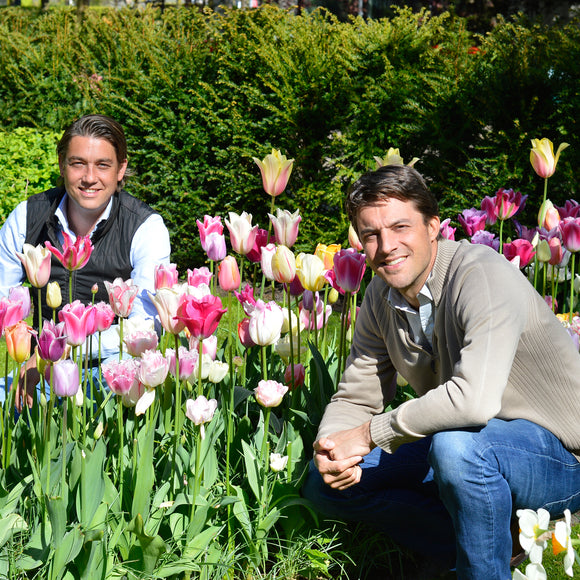 How we work
PERSONAL APPROACH TO BUSINESS
An aspect of DutchGrown that we take pride in is our personal approach to business and to customer service. We may have a team in the background helping us, but we like to keep our hand in, so if you contact DutchGrown there is a large chance it will be one of us who will be there to answer your questions.
The Future
We will continue to work with our passion and hands-on approach and will make sure to always move with the times and anticipate trends. There is already a fifth generation waiting in the wings, ready to follow in our well-trodden steps, and prepared to take on the mantle when they are older.
As he stepped on that boat all those years ago, we wonder if our great-grandfather had any idea of the legacy he was creating. We hope he would be very proud of the evolution of DutchGrown and the direction his dreams and ambition have taken.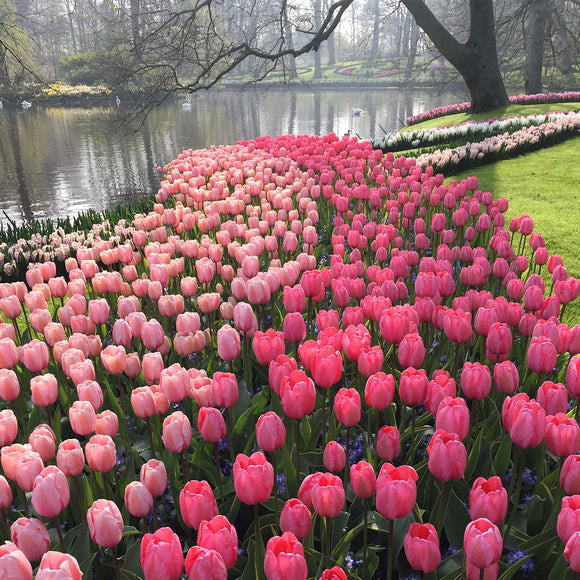 Blowing our own trumpet
SEE US AT FAMOUS KEUKENHOF
We exhibit in the famous Keukenhof park and most of the photography you see on our website does in fact come from there. In the world of horticulture this is the real deal, the big Kahuna. Keukenhof is the most famous and largest flower park in the world and the benchmark to which other flower parks aspire. We are very proud to claim our small part in it and see it as evidence of the quality of DutchGrown and a testament to the heritage built by our forefathers.